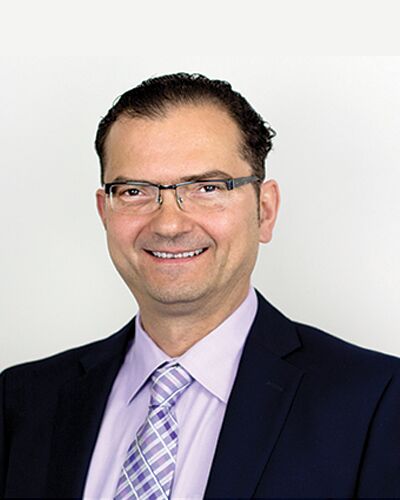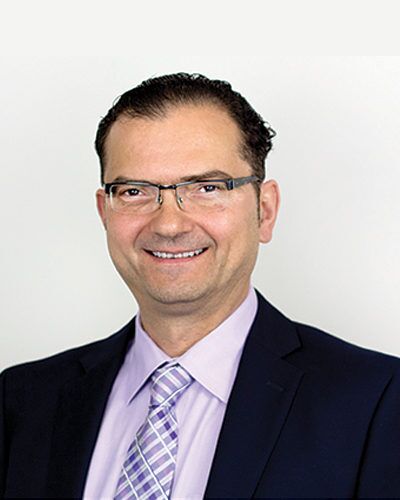 Dejan Ristic
Lawyer
Phone

Email
Dejan was called to the Ontario bar in 2020. He was previously called to the bar in Bosnia & Herzegovina where he practiced law until 1994. Dejan was licensed as a paralegal in Ontario from 2008 to 2020. Dejan was conferred a Master of Laws degree by Osgoode Hall Law School in 2019 and had his legal education and training accredited by the National Committee on Accreditation, FLSC.
Dejan joined Devry Smith Frank LLP (DSF) in 1997 leaving a prominent Toronto personal injury law firm and has since successfully assisted counsel and the clients of DSF in all aspects of civil litigation at trials and appeals, as well as at various tribunals in Ontario such as the Financial Services Commission of Ontario, Licence Appeal Tribunal AABS, Social Benefits Tribunal (Ontario), Social Security Tribunal (Canada) and the Workplace Safety and Insurance Board.
Dejan represents clients of DSF predominantly in the area of personal injury litigation and disability claims, yet is able to offer sound advice and representation on any ancillary and collateral civil and criminal matters resulting from accidents and/or ongoing disability, either alone or together with a specialized counsel at DSF.
Dejan's over 25 years of combined litigation experience and knowledge creates a solid foundation for winning cases in court or through the alternative dispute resolution process.
Dejan is fluent in many languages of the former Yugoslavia. He takes pride in serving his clients in the language of their choice, so nothing is signed and sealed without the full understanding of its content.
Testimonials:
"Dejan, I would like to THANK YOU for all the hard work you have put in during the past 30 months in fighting my son's case. You have handled the case very professionally and notified me at every stage on the progress of the case. I am glad that the case is finally settled and quite satisfied with the result. Thank you once again. – Anwar Q
"I was so fortunate that I had Dejan Ristic as the point person and interface to the insurance company. His depth of knowledge and commitment to providing me with understanding and compassionate support was a true life saver. Dejan was always ready to listen and provide words of encouragement during my recovery and aid in navigating the complex dynamics of personal injury law."- DC
"I would like to take this opportunity to thank Dejan for assisting with my personal injury lawsuit. Your considerable insight and professionalism was admirable. I appreciate your hard work and more importantly your dedication to my case. I would recommend Dejan and the DSF team without hesitation."- M.M.H.
"Your office was given this legal representation to work with [the insurance company] and come to a dispute settlement on my behalf, under the circumstance, I do believe that you have done well, and I appreciate all your efforts. I will recommend my friends to your office if they need legal representation. Thank you for a job well done." – Michael A.